Games
Einstein's Game Preview
Einstein has a new game coming out for iPhone and iPad called Tiny Einy! Check out this web-based preview and email info@smalleststallion.com to be notified when the full game is realeased.
Click here to play the Tiny Einy Web Preview!
The Web Preview shows just the first part of Einstein's adventures as he explores to the right of the meadow and everything gets smaller. Find out what happens when Einstein goes left and everything gets bigger in the full game!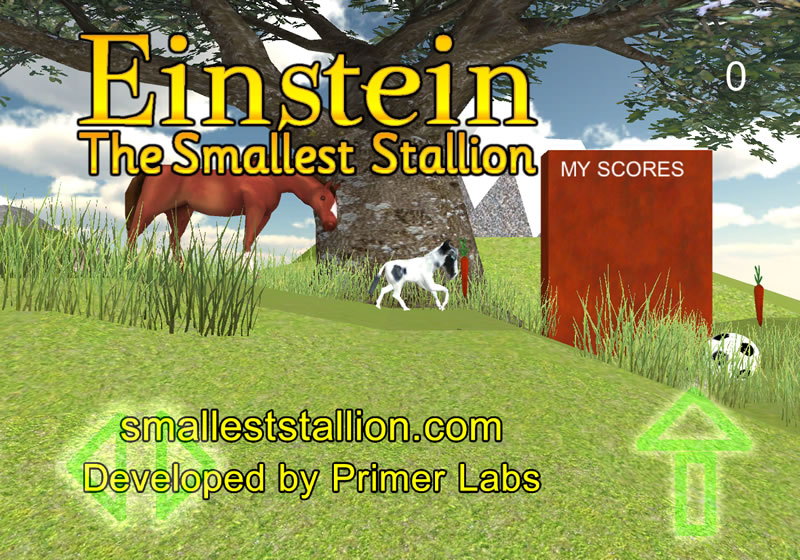 Get creative with coloring pencils and markers to colorize Einstein and draw your own ideas!
You can even print out your creations.